Poor Time Management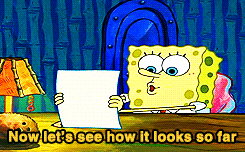 I'm not sure when or why it started but I love watching shows about history. Movies, television shows, and documentaries. I do think part of it comes from watching classics like The Ten Commandments.
When I wrote If You Love Ancient History what I wanted to do is different than the final product because of my poor time management. Procrastination should have been my middle name.
In school, I always wrote papers the night before they were due. Everything is always last minute. It's like my brain likes to race itself to see if it can make the deadline. I hate that for writing and I don't think that will work in the end.
I want my writing to be well thought out, interesting, and worth reading. I'm still getting back into it but so far my writing is underwhelming to me, someone else would likely avoid anything that I've written.
It's not a lack of interest or passion for writing. It's just poor time management mixed with the absence of organization. Time to get sorted out and find my flow.